Premium quality mass transfer technology and solution....
Liquid Distributor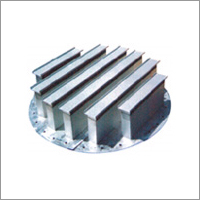 Liquid Distributor
Product Code : 25
Brand Name : FXInt LD
A mass transfer tower, apart from packings or trays, requires other internals and accessories. Distributors, dispenser plates and feed pipes spread the liquid and vapor within the tower. Support plates and bed limiters are needed to physically support and retain packings inside the tower.Collector plates capture liquid for removal from the tower. Fenix manufacturers tower internals in a variety of metals for use in virtually all mass transfer operations.
Internals for Structured Packings
Support Grids
Liquid Distributors
Channel Type

Antenna Type

With Pre-Distribution Type



Re-distributors / Chimney Tray Re-distributors
Liquid Collectors
Pan Type Distributor

Flange Type

Vane Type



Internals for Random Packing
Liquid Distributors

Multi Beam Supports

Bed Limiters

Trough Distributors

Feed Pipe Distributors

Support Grids.




FENIX PROCESS TECHNOLGIES P. LTD. All Rights Reserved.