Premium quality mass transfer technology and solution....
Process Design & Simulation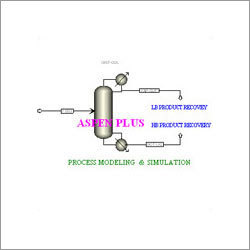 Process Design & Simulation
Process Design & Simulation

Fenix® has specialization in process design & simulation for sectors like chemicals, refinery operations, pharmaceuticals, petrochemicals etc. by Aspen Plus, the most widely used process simulation software. Our simulation development shows how the actual plant would behave and the equipments would function to design superior new plants and retrofit existing plants for higher profitability and cost saving.

We routinely use AspenPlus for our day-to-day design of mass-transfer equipments for our esteemed clients from India and abroad.

We also offer a range of manufactured products like mass-transfer towers and columns, structured & random packings, all types of column internals, static mixers, internals for oil and gas sector and other equipments like reactors and heat exchangers (corrugated tube & shell-and-tube). And we undertake process & project consultancy for upgradation, capacity enhancement and modification of plants.





FENIX PROCESS TECHNOLGIES P. LTD. All Rights Reserved.