Premium quality mass transfer technology and solution....
Vane Pack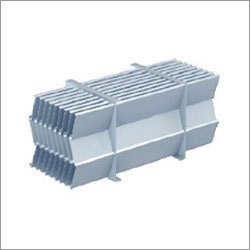 Vane Pack
Product Code : 21
Brand Name : FXIntSep
The mist laden gas stream passes through the parallel vane plates and is forced to change direction several times. The mist droplets are separated by the subsequent centrifugal forces and are collected on the vane blades. This coalesced liquid film is then drained through slits or pockets to a liquid sump prior to drainage to the liquid compartment of the vessel. Size of mist droplets than we can separate = 10 µm or larger (under atmospheric pressure). Maximum pressure drop = 10m bar.




FENIX PROCESS TECHNOLGIES P. LTD. All Rights Reserved.